the knot
This portion of the tie features a simulated knot shape that on the back has an open pocket that slides over the top button of your button up shirt. The shape is designed to neatly tuck under the collars. Because of the slide functionality and the button being outside of the collar, it's super lightweight and comfortable.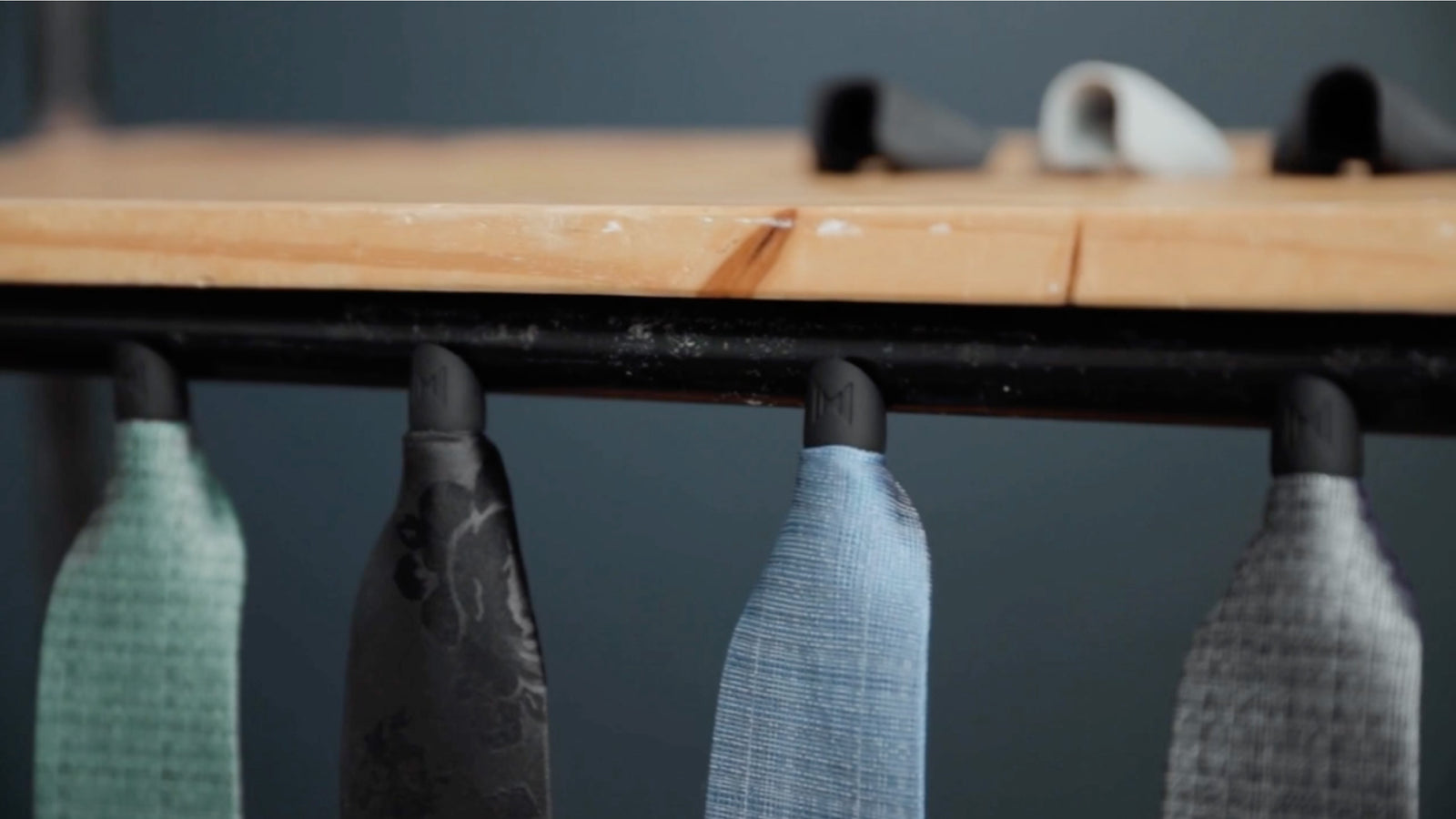 MAGNETIC ATTRACTION
The Knot and The Tie both feature high strength magnets. This results in a snap sound when changing tie styles. Until you personally try this the awesomeness doesn't fully register. It really is cool!
WHAT OUR CUSTOMERS ARE SAYING
★★★★★

Best Gift! 

I got this as a gift and absolutely love them! 

Justin

Black Starter Pack
★★★★★

Most Anyone Has Ever Complimented My Tie!

In the month that I've owned this tie I've worn it out 4 or 5 times. Each time at least 3 people mentioned they liked my tie. Seeing that the knot is a totally different material than the tie portion makes it really pop. Then when they ask I detach the tie and laugh because they all have the same startled reaction. Really fun product. I've been very happy I purchased on Kickstarter!

Nick Harris

Las Vegas, Nevada
★★★★★

My husband was that guy with the cool product!

We went to church yesterday and all the 15 - 20 year olds loved my husbands Modern Tie! Then we went to the next meeting and all the adults thought it was just as cool. Funny how an overlooked often hated tie is now a noticeable fashion accessory. Could my husband get a promo code that he can share to get discounts on his next purchases?

Julie Smith

Ogden, Utah
★★★★★

This is genius!

My teenage son refuses to wear a tie. To my surprise he wore this with a Hurley button up to school. This is no small feat. Thank You for creating an awesome product!

Megan

Evening Out Party Set
get started with a best seller
This is the ultimate black tie event statement piece. Turn heads and make an impression with this best seller!